Mod One: Norwich's first choice Mod destination store filled with classic Mod styles and more!
Our Norwich based Mod Shop is a fabulous destination store filled with 60's retro and Mod style designer fashion and accessories! We specialise in top scooter/mod brands everything for the Face about town to the scooter enthusiast. It's not all about the fashion but the whole Mod Lifestyle and culture from the Original to the new age Mod.
Leading Brands at Mod One
At Mod One we like to ensure everything we sell is unique or a little bit special – all of the brands you find at Mod One have been sourced with this in mind.We have a great range of Mens and Ladieswear from Merc London, Art Gallery Clothing, Love Her Madly, Relco, Tucano Urbano And Ikon Footwear with new stock and lines constantly coming in.
MERC LONDON
Merc is based in London's Carnaby Street and has been around since 1967 during the Mod era of the swinging 60's. The Merc London clothing range encapsulated the look and style of the Sixties and became a lynchpin of the discerning Mod. With its razor-sharp looks and attention to detail Merc London combines a stylish modern Indie look with that all important Retro vibe.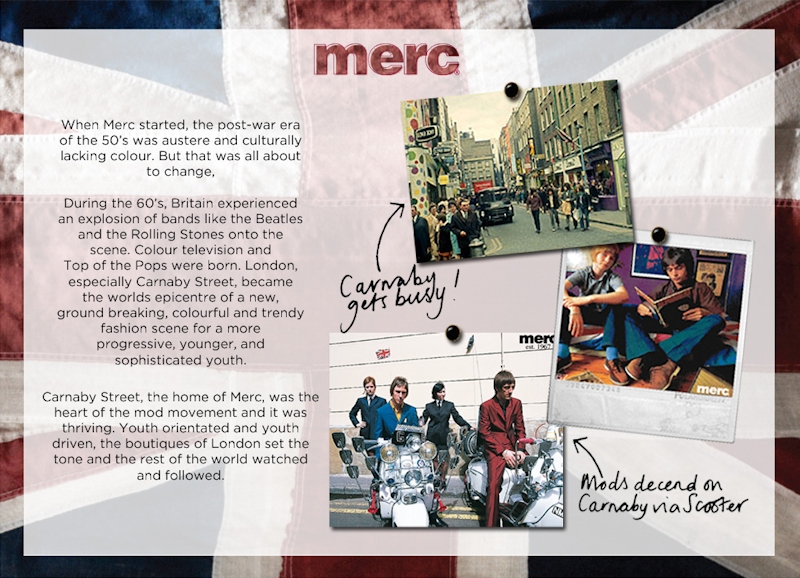 ART GALLERY CLOTHING
In 1996 East London Mods Alex Banks and Christopher Lord formed the Art Gallery DJ Collective – featuring Lady Michelle, Flaz, Cess and Graeme Very – to spin a mix of 60's Soul, Beat, Jazz and Psych.
Art Gallery launched their first club night The Beat Bubble Ball on December 22nd 1996 at The Clinic in China Town followed in 1997 by a stint guesting at Paul Hallam's Popcorn night at the 100 Club on Oxford Street.
For the next five years Art Gallery ran the now-legendary Lordy Lord! – a club night famous for its top tunes, and for being hot, sweaty and packed to the rafters.
Art Gallery launched their clothing range which we are proud to stock, a stunning collection of Mod influenced menswear including slim fit button down shirts and knitwear inspired by the sixties.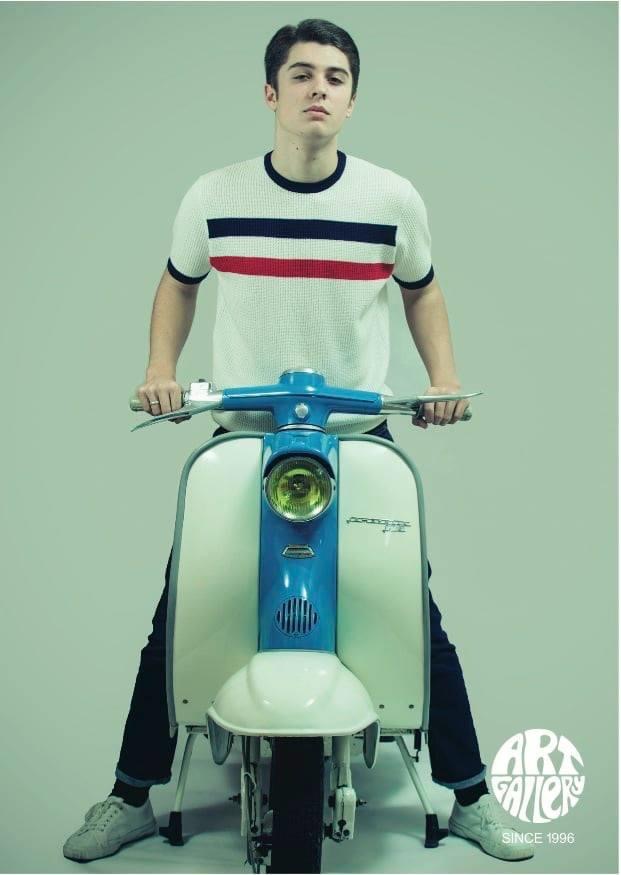 LOVE HER MADLY
New for 2019 is our exclusive womenswear collection from Love Her Madly; a fab small company based in Leicester, where seamstress Melanie James makes each item to order on her vintage sewing machine, based on original 1960s patterns.
The look is very simple and striking, with lots of black and white complemented with bold splashes of red, blue and yellow – very chic. Perfect for a 1960s vibe for your scooter event or music festival, or team them up with fashionable accessories for an eye catching contemporary look.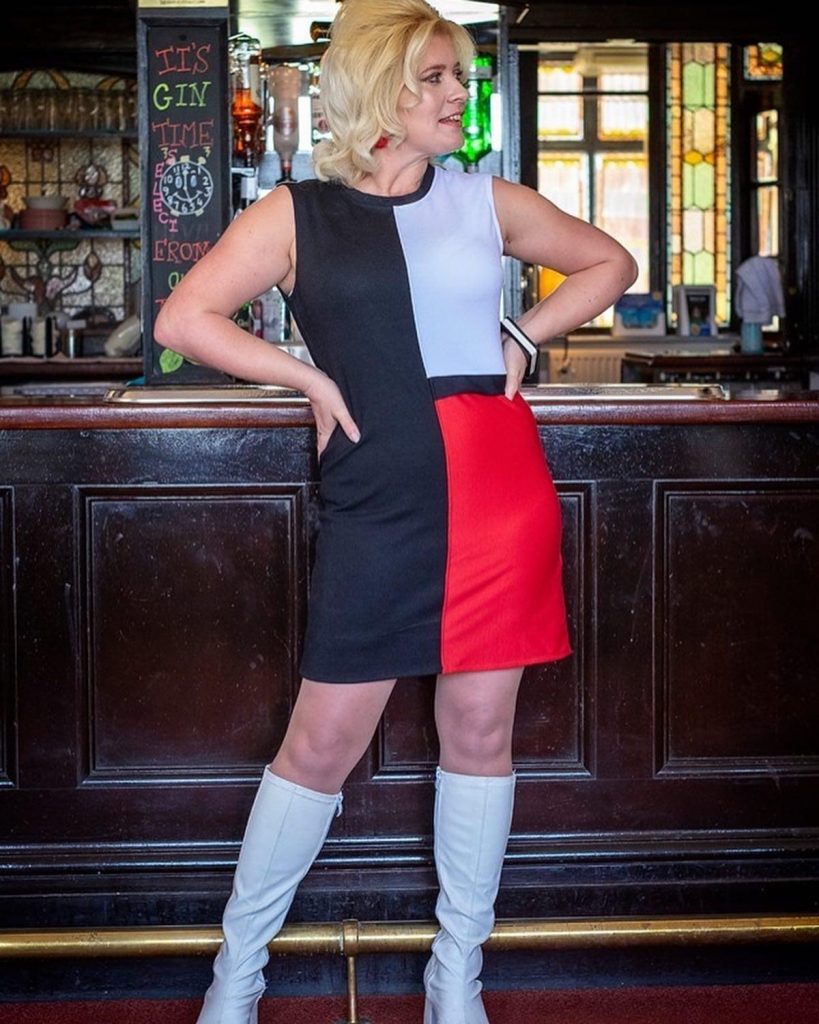 RELCO CLOTHING LONDON
Relco, one of our core suppliers, have been designing vintage clothing For Mods, Skinhead & Ska retro styles since 1964.
Relco London was born when the Mod & Skinhead movement was taking off in England .
Their ethos was to provide high quality tailor made vintage & retro clothing at an affordable price, and they've delivered on that philosophy for over 50 years. Relco London designs are still inspired by UK 60s fashion to this very day.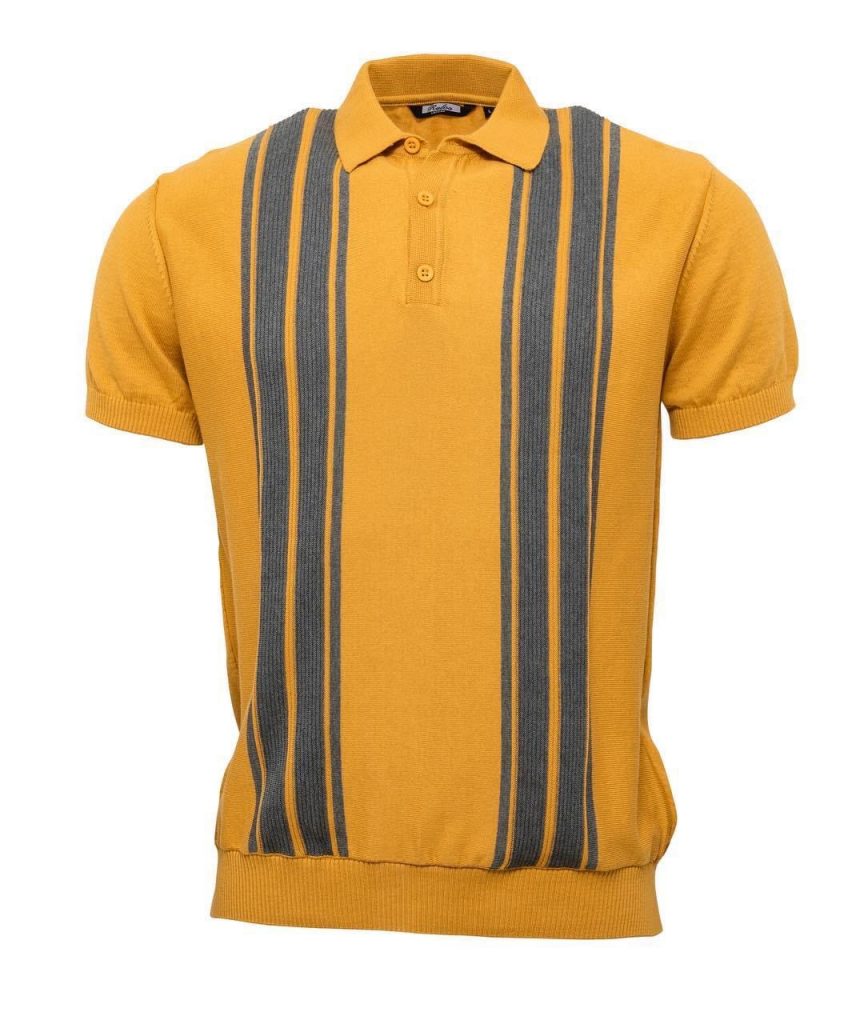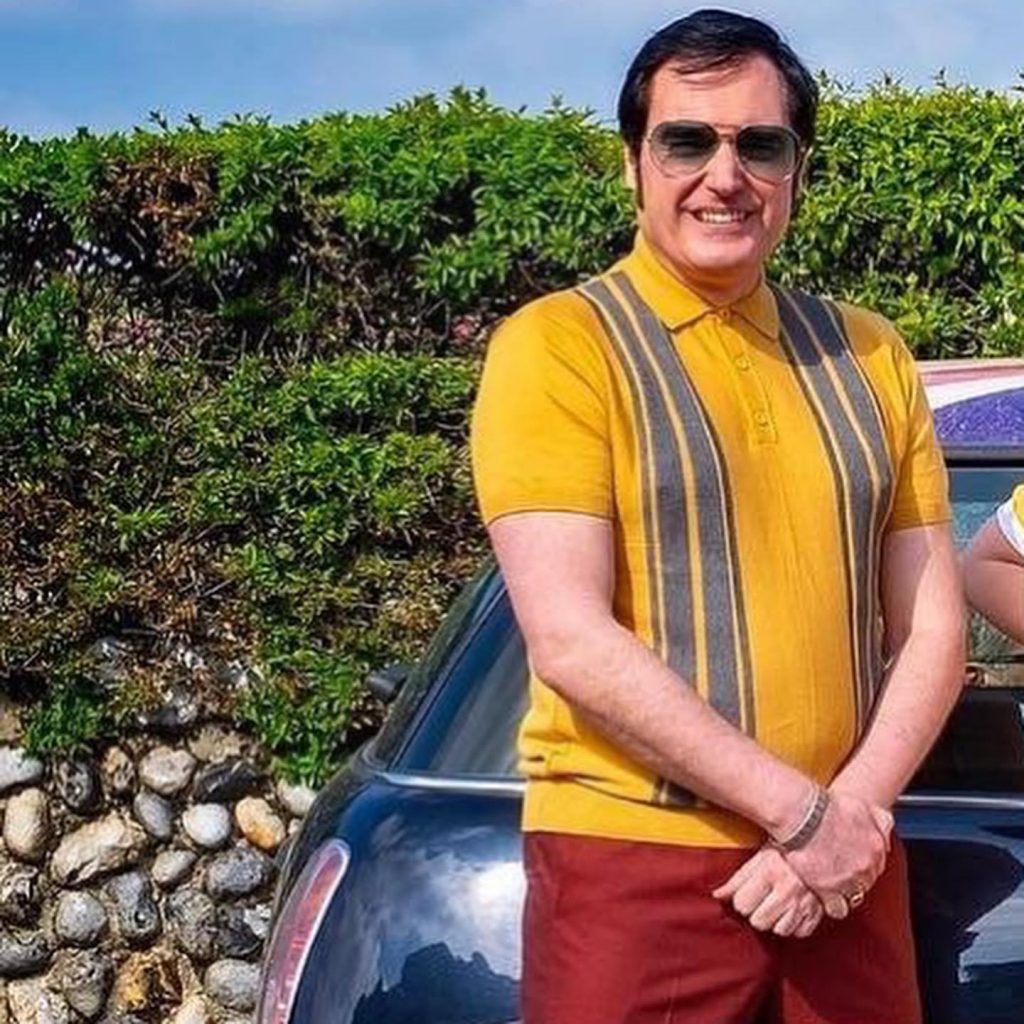 TUCANO URBANO